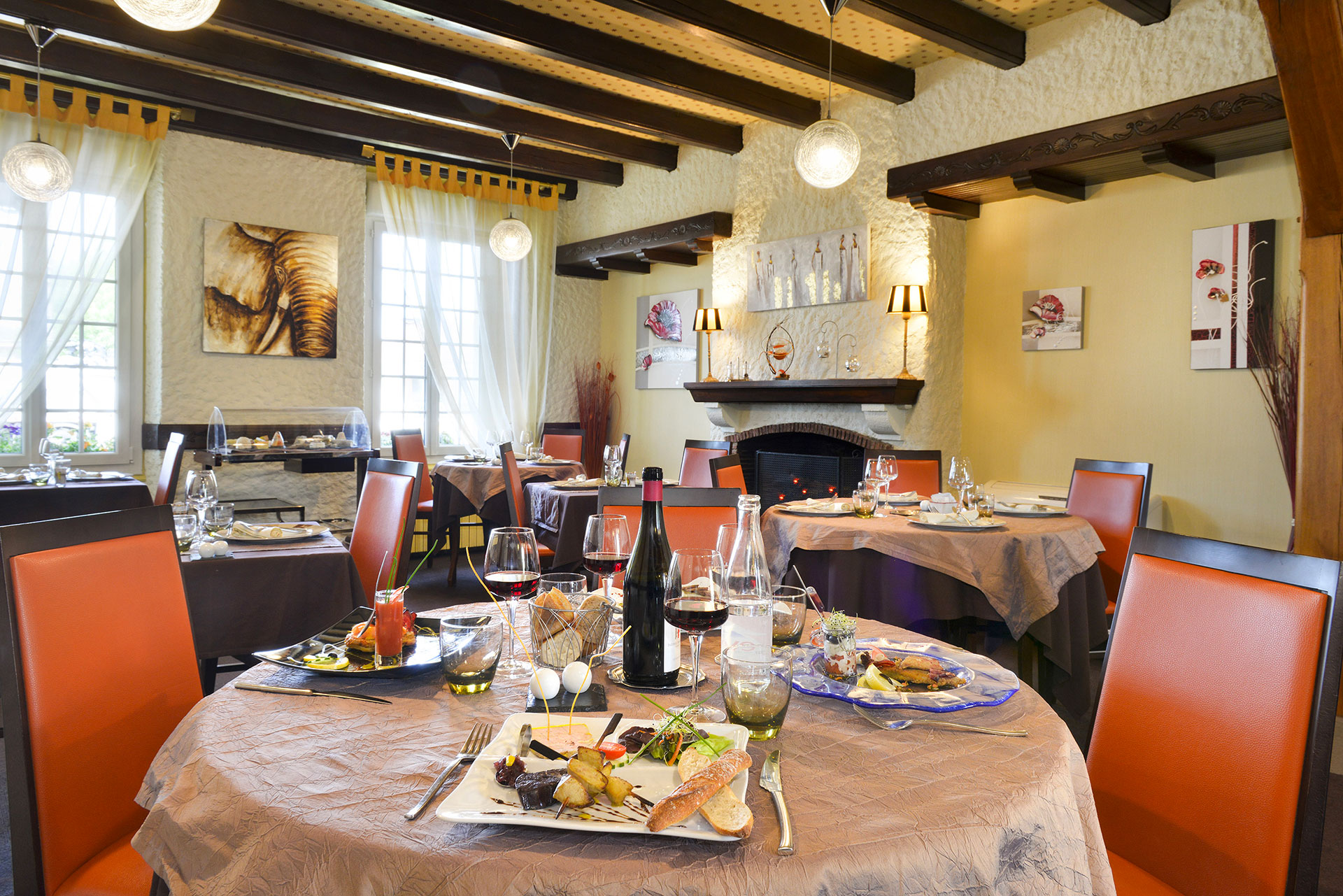 Capture-d'écran-2017-10-28-à-12.06.08
Charming hotel in the heart of Sologne
Bedroom rates from the 1st January to the 31st December 2019
Room rate at 73 € (incl. tax) for single bed occupancy
Room rate at 83 € (incl. tax) for two beds occupancy
Room rate at 93 € (incl. tax) for three beds occupancy
Room rate at 103 € (incl. tax) for four beds occupancy
Bedroom at 58 € (incl. tax) for single bed occupancy
Bedroom at 68 € (incl. tax) for two bed occupancy
All of our bedrooms have been fully renovated and are equipped with a flat screen TV and telephone.
The daily rates include taxes and services but do not cover breakfast.
Special events (depending on the day of the year) and from May 1st to September 30th :
an extra charge of 10 € (incl. tax) per day will be applied.
Breakfast is served in the form of a continental buffet and includes two mini-pastries per person, fresh and ready toasted bread, jam, honey, fruit purée, cereals, ham and cheese, hot drinks and fruit juices. Cost: 9 € (incl. tax) per person.
Domestic pets are welcome (a supplement of 5 € inclusive of tax is charged per day).
Services :
Free WIFI access in all bedrooms
Available free of charge: baby cots, high chairs, hairdryers, irons.
Free parking, locked at night.
Smoking is not permitted anywhere in the hotel/restaurant.
Chek in time : in case of arrival before 5pm or after 8pm, please, contact us.
Hotel is open from Tuesday to Saturday incl.
(closed on Sunday and Monday)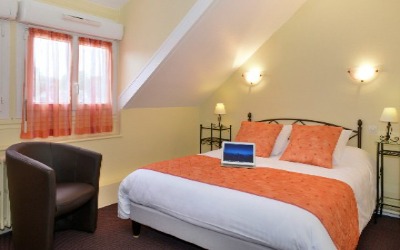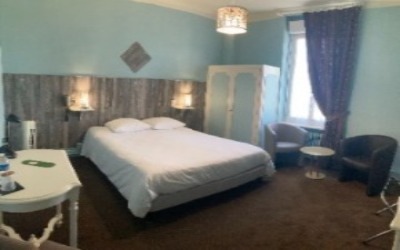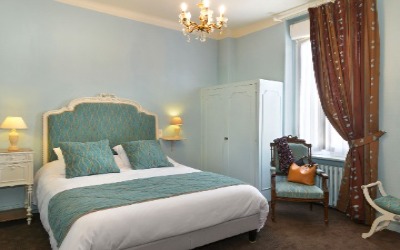 Book at the restaurant
Booking is simple
Contact us +33 (0)2 54 97 04 83.
Private or professional events
The restaurant can be totally or partially privatised to cater for your private or professional events. Céline and Jean-Pierre would be pleased to look at any requests and propose made-to-measure solutions.